Let the Word of Christ dwell in you richly as you teach and admonish one another with all wisdom, singing songs, hymns, and spiritual songs with gratitude in your hearts to God.
—Colossians 3:16
Summit Bible College is currently offering the following: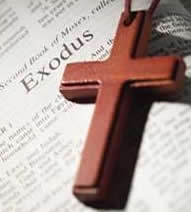 --Course programs and degrees from associates to doctorate
--Distance learning for ministry
--Bible instruction
--Church extension campuses
--Resources for training, licensing, and ordaining ministers

We enroll continuously year-round, so don't hesitate to apply today!
Summit's Mission
To help ministers, everywhere, make positive changes to the most severe and urgent problems in their respective communities
To build biblical centers or ministries for understanding and implementation of godly values in every community throughout the world
To unite all Christian Churches in every community throughout the world
Summit has trained over 400 leaders that are serving all over Kern County since 1996. In total, Summit has ministers in 95 cities in California, 49 States and 10 countries. Our alumni have helped drug addicts, the incarcerated, people in crisis, youth groups, church outreach leaders, and much more.

SBC has added Spanish classes which in addition to our core classes, are growing quickly and demanding more class space. We are expanding in class offerings each quarter. We offer about 20 classes per quarter and we hope to soon offer many more!
Student Life
Summit Bible College seeks to help students grow spiritually, intellectually, socially & professionally. SBC is focused on becoming a transforming place for students, who in turn will help transform the world. Ministries, service organizations, worship opportunities and a host of on-campus events all combine to enhance life at Summit.

Many of our students are already involved in ministries serving the community such as church outreaches, youth ministries, evangelistic endeavors, or counseling centers.

Our goal is to make your time here something that you will remember for a lifetime. We aim to serve as a resource for all Summit students. We believe that the goal of education is not only academic, but social and spiritual. We are focused on the development of the whole person. Please see our Testimonials page for a more personal look at some of our students, and feel free to contact us at 661-328-1151 if you have any questions about the Summit BC experience.
Online Distance Learning
All of Summit Bible College's classes and even our seminars are available for online viewing! If you choose to earn your degree through SBC's online program, you will receive the same inspirational and respected college education we offer in our classroom, enhanced by the latest in interactive learning technologies. The only difference is that as an online student, you can study 24/7 from home, the office, or an Internet café—anywhere you can find a connection.
Note: Program availability varies by location. Click here for more information.
Non-Discriminatory Policy
Summit Bible College accepts students of any race, color, age, sex, or nationality to all the rights, privileges, programs, and activities generally accorded or made available to students of the college.
We do not discriminate against any of the groups mentioned above in its administration of educational or admissions policies, scholarship and loan programs, or any other school functions.
Summit Bible College offers its programs to all people equally with or without disabilities. SBC currently has students with disabilities and we do assist them by adjusting educational standards in a fair and consistent manner. For example, if a person with disabilities has someone to assist them, our curriculum (books), online videos, and tests can be interpreted, translated, viewed or read to them. Unfortunately, because we have not received government funding, grants, or private donations for facilities to help those with disabilities, our services and resources are limited. However, we welcome those in the private sector to donate funding earmarked for those with disabilities so we can provide more services, equipment, facilities, and scholarships to these individuals. Prospective donors are encouraged to call us, visit our website, or visit our home campus. Please make a donation at our website at www.summibiblecollege.com or call 661-328-1151 and pledge, today.