Welcome!

Summit Bible College is a non-denominational Christian institution that provides students with a wide variety of enriching educational opportunities. We enroll continuously year-round, so don't hesitate to apply today!

our FREE CATALOG
!
Happy New Year!
Summit Bible College wishes ALL OF OUR STUDENTS and non-students a happy new year!
See this Message from one of our students.
For further viewing check out SBC's class videos page or call 661-328-1151 and make an appointment to apply today!
Read more about our Online Degrees...


• By using the Online Mall, Summit Bible College earns up to 16% of your purchases from over 1,000 name brand merchants
• You shop from the same websites you know and trust and pay exactly the same price
• The specific items you buy are not recorded in any way, just the total you spent from each merchant so you can earn contributions
• Be sure to visit the Online Mall first whenever you shop so we can earn everytime.
Click here or on the banner.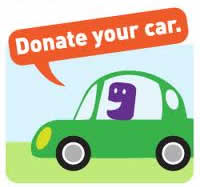 Fill our online Vehicle Donation Form Or Call 661-328-1151 Today!
For more information please see our Charity Car Donation page.
All proceeds from donated cars benefit Summit Bible College, a 501(c)3 nonprofit organization. You can also donate monetarily using our secure Paypal to the right, we thank you and God Bless!